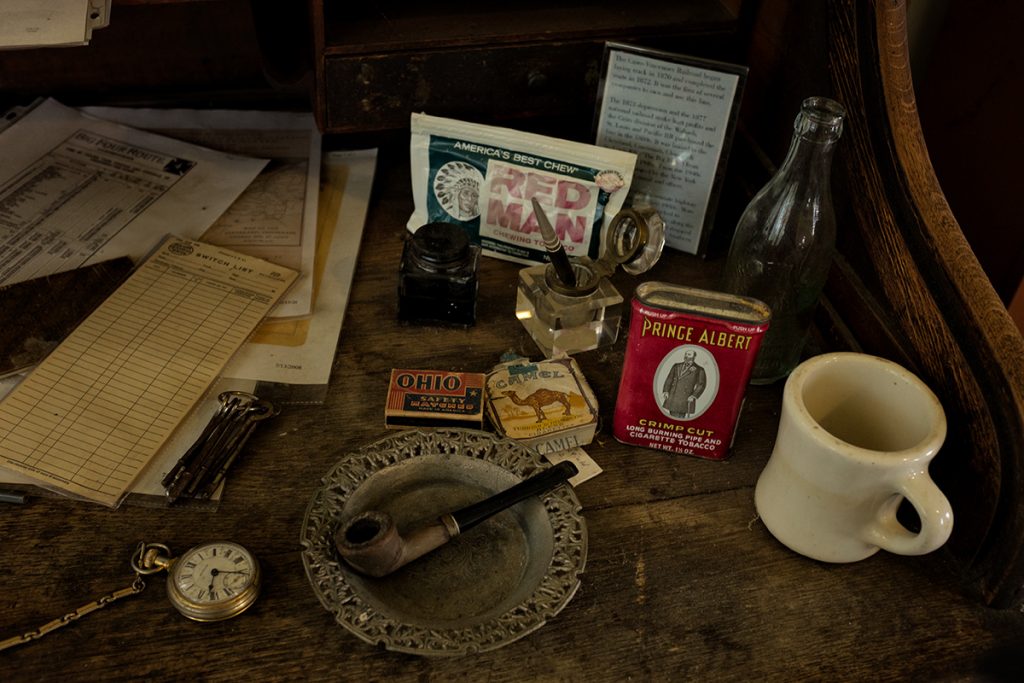 A friend and I went out looking for a new swimming hole the other day in Shawnee National Forest. On the way we stopped in a little museum located in an old train depot. At first glance, you probably thought the above photo was my desk, but it's actually an exhibit in the Stonefort Depot Museum.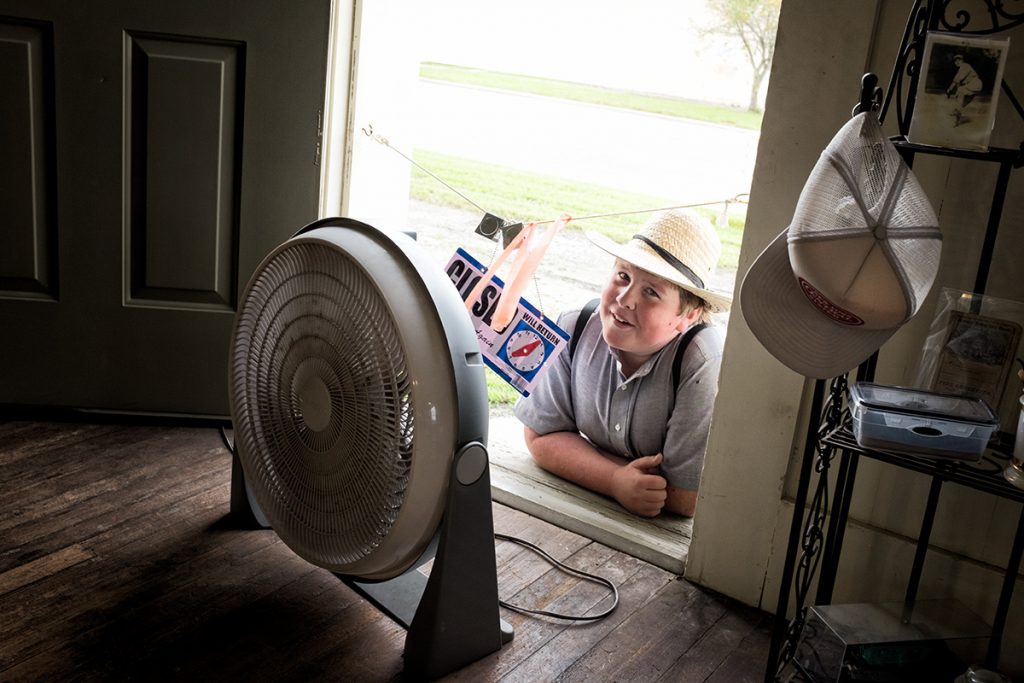 While I was there I got to inadvertently insult this little Mennonite boy by first mistaking him for Amish and then thinking he might not be allowed to have a camera. Yes, he can and does have a camera and loves taking pictures with it. Stupid English, he probably muttered under his breath. Or do only the Amish use that term?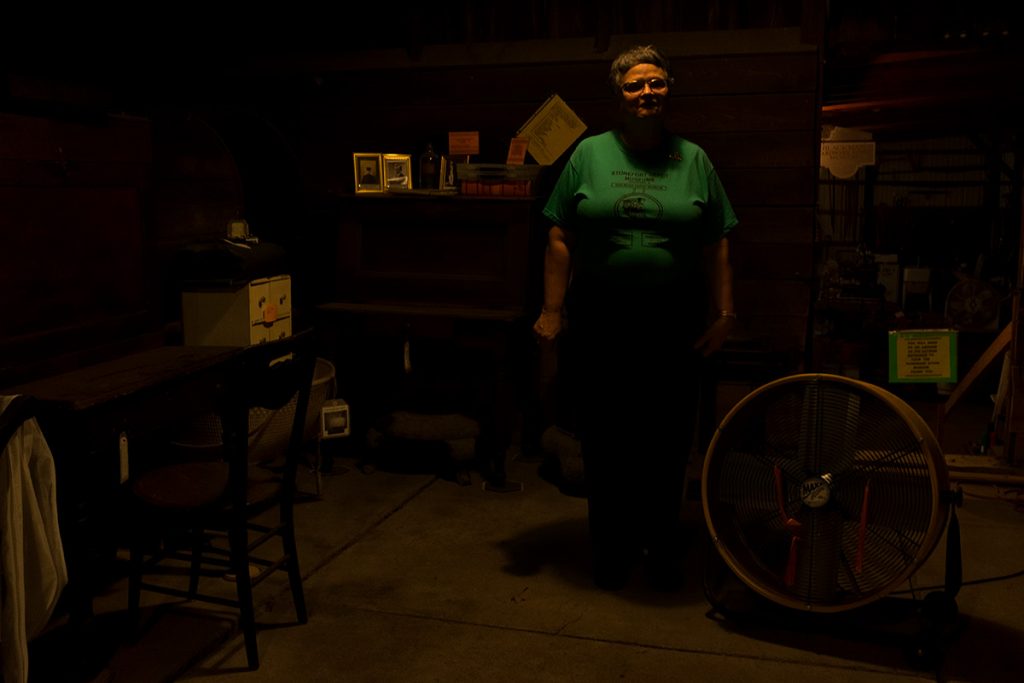 Above is the museum's owner and operator, Linda Blackman. Linda gave us a personalized tour and was a great sport posing for photos, even silly ones like this one. We  very much enjoyed meeting her and learning about the museum.
It turned out there was a bit of a hike to get to the swimming hole. It appeared to be in a box canyon with sheer cliffs on both sides. Appearances, however, proved to be deceiving. I lagged behind my friend to take the above photo. Then I came to a place where one trail went left, the other right. I could tell that the trail to the right was the one most traveled and I was sure it led to the swimming hole. But the one to the left looked more interesting, and I was sure it would lead to the swimming hole as well, being as it was a box canyon. Turned out that it wasn't a box canyon, though, and I hiked a long way on a very hot and humid day, and of course kept going long after I was sure I had gone the wrong way, just on the hope that it was right over the next hill. But it wasn't and I had to turn around and hike all the way back. On the positive side, I ran into some people who had given us directions earlier who were now lost, and was able to send them in the right direction.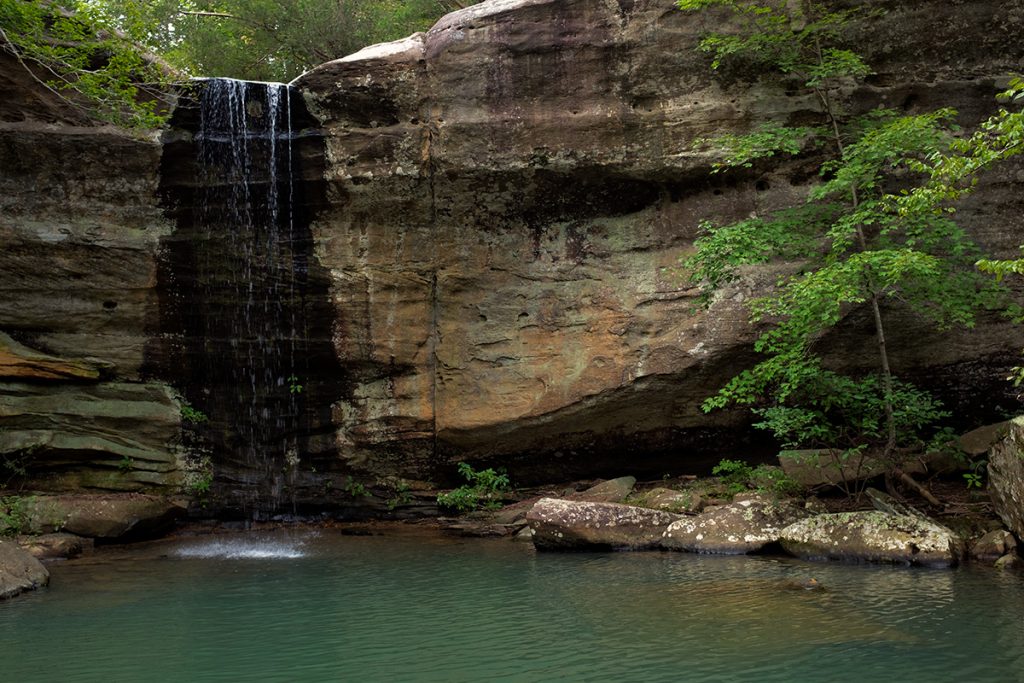 I finally got to the swimming hole, literally drenched in sweat, which was great because the water was very cold and diving in was incredibly refreshing. That little swim turned out to be the best I'd felt all summer, and I've felt pretty good a number of times this summer.