[wonderplugin_gallery id="1″]
I am old, very old. The first concert I went to was Jethro Tull in 1972. The ticket cost $6. Through my high school and college years, I went to many concerts, and $6 became $8 became which became maybe $12, but it was always a price a regular working class person or poor college student could afford.
Not so, nowadays. That $6 in 1972 is $35 in today's money, but today's average ticket price is roughly $80. In 1972, someone making minimum wage would have to work  about 4.5 hours to afford a concert ticket, which btw, would get you a seat, or place to stand, anywhere in the arena. Today, a minimum wage worker would have to work over 10 hours to get the average ticket, and probably a whole week or more to get a place in front.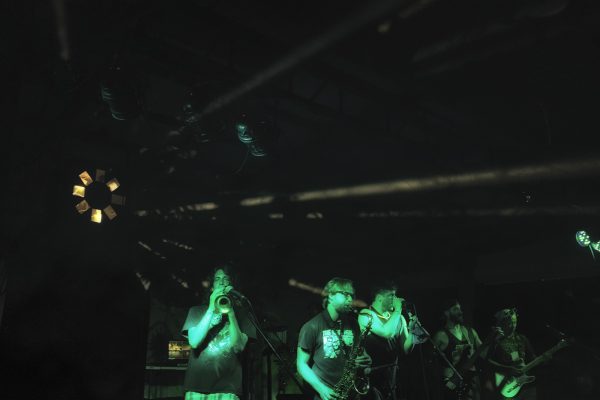 So what's a young person without a trust fund or high paying job to do? It's not like young people are going to stop going to see live shows. Something had to fill the void left by big corporate music.
That's one of the directions my thoughts meandered during my time at the Beesonstock Music & Art Festival. Beesonstock is a two day event on a rural 10 acres in southern Illinois, just outside the small town of Cisne and not too far from I-64. A two day pass costs $40 to see 20 or so bands, or Saturday only is $30 to see about 12 bands. The answer to the question 'what's a young person to do' in the previous graph is go to "small festivals." Turns out they are happening all over,  As some old guy once sang: my my, hey hey…
The Beesonstock Music and Arts Festival is the work of James Beeson. What has turned into a large festival with 20+ bands and 500+ attendees was born on his 18th birthday with his front porch as a stage and a party of 35 or 40 people.
After a few years on the porch, more than 250 people were showing up, so he found some land in the country and built a stage. After a few years passed at the new venue, and the crowds continued to grow, he acquired a permanent location on a beautiful 10 acres of rolling hills outside of Cisne.
The music at Beesonstock covers a wide range of styles. It leans towards what I'd call hard rock with a lot of jams, but also includes such diverse styles as Reggae, Funk, Singer/Songwriter, and Bluegrass.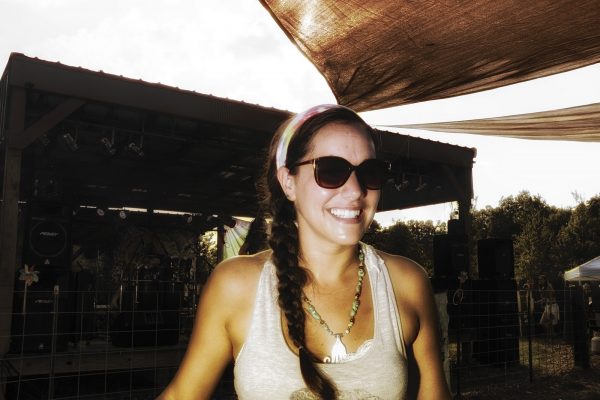 "I tell the bands to fire up and play original music," says Beeson. "I try to culture shock the audience by staggering my sets to where you have really weird music up against each other."
Growing up, Beeson was one of those kids who was really into music and always playing in bands. His father was a Luthier who made Mandolins.
"I was a 90's kid," says Beeson. "In high school I listened to Pearl Jam, Sound Garden, Incabus, and Wilco. After  high school, I met new people who influenced my musical taste. I discovered bands like Radiohead, and then Andrew Byrd and more independent artists. I'm also a  big classic rock guy.  I love Led Zeppelin.  I love falsetto frontmen in general. Like Cedric from Mars Volta, Thom Yorke, and Robert Plant."
Beeson's current band is Mountain King.
"We like to jam, and we like to play some solos, but they don't go on forever," he says. "We may do parts of the songs note for note, but we do extended solos and certain bridge extensions. Last night we were just vibing, but it all worked out."
Beesonstock is in a musical solar system that includes Saint Louis and Chicago, as well as college scenes in Champagne-Urbana, Carbondale among others. Most of the headliners came from those big cities and college towns. But there were also bands from small towns such as Fairfield, Flora, Olney and Mount Vernon, Illinois. Olney, in particular, seems to be a musical hotbed. Who knew?
"We have the bigger local bands," says Beeson.  "Everyone around here knows who they are. They produce a lot of great original music. They are all artists. Everyone here has something going for them. They may not have been seen by someone big,  but they've been seen by us and are amazing."
Cecelia Kushava, who is from the area and has known Beeson since high school, comes all the way from Madison, Wisconsin to enjoy the fest.
"I always come home for this," she says. "It's just a great scene where you can listen to music and have a great place to hang out.  I've never seen a grumpy crowd here. It's a safe place to come to listen to music where people are into their art."
Cecelia used to go to a lot of concerts, but now prefers these little festivals. "You get a good group of people together to see a lot of bands and different types of music, it makes it easier for everyone to afford it."
"We've been coming to Beesonstock since James had it in his backyard," says Ember Harrelson. "It started out small and it's turned into this awesome thing. You meet new people every year. It's always a great atmosphere. Everything is just mellow. Everyone makes it work. Everyone comes together and has a good time with their art and their music."
Live music is not only under siege by greedy promoters and ridiculously high ticket prices. Beeson says it's a lot harder for bands to get bar gigs these days.
"There are a lot of good bands in southern illinois, but EDM (electronic dance music) and the deejays have driven a lot of the live bands out of the bars. Festivals are about all that's left."
Running a festival, however, is not easy. It takes a lot more than getting the land and building a stage. Insurance is a huge hurdle. It is expensive and requires certain security measures, amenities like porte-potties, policies against blatant drug use and underage drinking, and it prohibits certain types of acts such as Rap, Death Metal, or Rave-type electronica.
"The market for festivals is saturated," says Beeson. "It was almost  nothing when I started, but now there's Ragefest near Carbondale, a couple near Effingham, Down on the Farm in Northern Illinois. It's tough when another fest takes your weekend."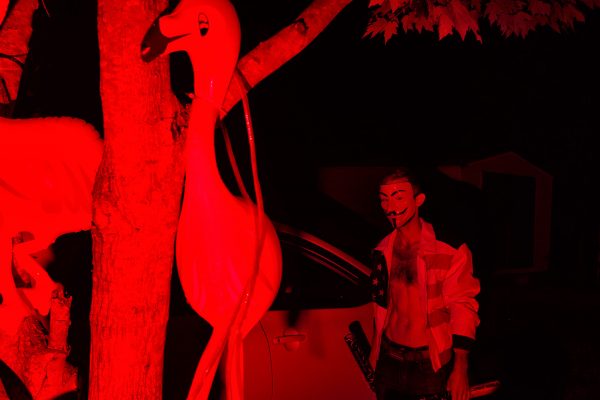 "I don't make any money," he says. "but I pay the bands straight out. Other festivals give tickets and the bands have to sell them and keep the money."
But the festival circuit is also something of a family affair.
"I know a lot of people from running a festival," says Beeson. "We also play a lot of other festivals. You get to know the other bands and people who love going to festivals."